Business Performance Improvement
Managers and entrepreneurs are looking for something more than just plain processes improvements: they seek a profitability boost. Basco&T Consulting offers tailored solutions which provide impactful and measurable financial benefits. We support our customers to deal with a wide array of challenges: the business market share shrinkage, the operative margin reduction, the company financial position deterioration, the newly emerged competitors tackling. We identify the root causes for the business underperformance and help develop and implement tailor-made, efficient solutions.
We rethink processes and organisational models according to new business priorities.
We improve performance by intervening in areas such as: Cost Management, Procurement, Supply Chain and Shared Services.
We rationalize processes and organizational schemes.
We boost the decision-making and activity-control processes.
Recurring threats
obsolete product portfolio
production inefficiency
lower quality of services/products vs. peers
inadequate distribution chain
overstaffing
low stock rotation
inefficiency of operational and decision-making processes
inefficient and expensive procurement
inadequate KPI reporting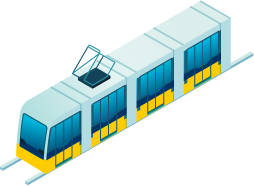 Assessment
Identification of potentially critical and development areas in efficiency and efficacy terms:
Past performance analysis of financial data;
Operational processes and procurement analysis (costs), business lines analysis (revenues);
Corporate organization analysis (structure, roles, duties & responsibilities);
Positioning and target market(s) analysis.
Action Plan
Action Plan detailed editing, focusing on performance improvement interventions for each single business sector tied to the definition of the economic and performance goals.
Support in the action plan implementation:
Periodic review of achieved results and target deviations;
Edit of supportive reporting activity (tableau de bord);
Guidance to the BoD with strategy-related decisions.
Development of operative tools to support management to monitor performance.