Basco&T Consulting supports LPT professionals in the fleet management and fleet value maximization: from the purchase to the dismissal phase.
We provide assistance to make the most of fleet management : definition of purchase and disposal strategies, evaluation of buses for insurance purposes.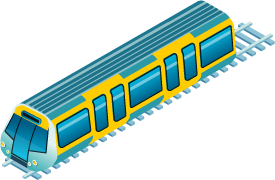 Definition the multi-year purchasing strategy
(TCO): maintenance costs minimization along the vehicle full life cycle;
Fleet efficiency maximization by ensuring the best amount of backup vehicles to ensure a smooth service;
Financial capabilities maximization employment for the renewal of the business fleet determining the optimal brand-new and secondhand vehicles mix;
Adequate investments programming for the business fleet according to the most up-to-date corresponding legislation (I.e., excise duty), planning the renewal on time and executing it at the most suitable time.
Definition of the optimal dismissal strategy
Dismissal maximization strategy (finding the optimal vehicle(s)' selling point.
Fleet value computation for insurance purposes
Renegotiation/reduction of the insurance fee;​
Determination of the fair vehicle value to be insured;
Formulation of the required compensation value in the case of a casualty.
The process
Our methodological approach for a correct evaluation is based on 7 main steps:
Current vehicle fleet assessment
Current vehicles fleet digital mapping (vehicles features, age, mileage, wear and tear);

Employment in the depot/service;

Escort for depot/service.
Current maintenance costs analysis
Reconstruction of the past maintenance costs grouped by homogeneous vehicle features;

Future maintenance costs forecast.
Current vehicles fleet value maximization
Marked-to-market value forecast of the current bus fleet;

Projection of the depreciation curve for the upcoming years.
Definition of dismissal and purchase strategy
Optimisation of maintenance costs over the life cycle (TCO)

Reduction of vehicle escort

Regulatory compliance (e.g. excise refund)

Bus residual value maximisation

Maximising available financial resources

Maximising disposal value of current assets
Forecast of different purchase scenarios and related financial impact
Verification of the financial sustainability of the investment plan.
Purchase and disposal phase
Assistance with the tender specifications draft;

Assistance in the secondhand vehicles dismissal.
Review of insurance contracts